Home » English Graded Readers » Level 1 » A Business Trip to New York
A Business Trip to New York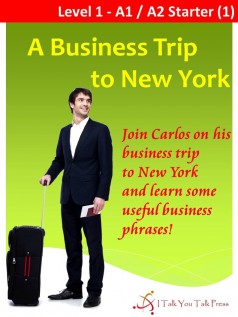 Learn useful business trip phrases through a story!
Carlos Castro is from Buenos Aires. He is a business man. He works for an American company.
Carlos is travelling to New York for a business trip. He will have meetings and he will give a presentation in English.
He also wants to go sightseeing. He is very excited. 
Join Carlos on his business trip and learn some useful phrases!