Lecturas graduadas en inglés
Inicio » Lecturas graduadas en inglés » Nivel 4 » Killer
Killer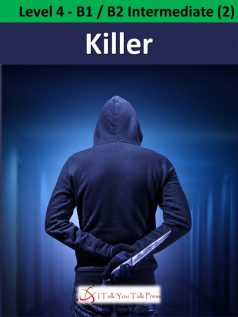 The 4th book in the Old Secrets – Modern Mysteries series.
When James Winchester was a spy, he made many friends, and many enemies. Now someone wants him dead. Who is it? And why? The answers lie in James' secret past.
The decisions James made in Cambodia in the 1970s and the Middle East in the 1980s come back to haunt him. They will either keep him alive, or have him killed.
A fast-paced action story, which shows how our past choices can change our lives.