Lecturas graduadas en inglés
Inicio » Lecturas graduadas en inglés » Nivel 4 » The Legacy
The Legacy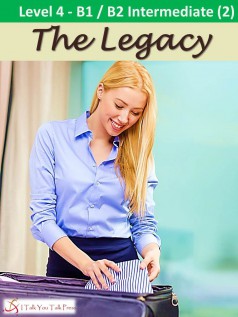 Beth is happy living in Manchester. She shares an apartment with her best friend, Penny, and works in a big store. But then Penny moves to London and Beth receives an unexpected message from New Zealand.
" …Please come as soon as possible. I don't think there is much time…."
She travels to New Zealand where danger, excitement and mystery await her. Can Beth solve the mystery?  Can she find happiness and a new life on the other side of the world?