Lecturas graduadas en inglés
Inicio » Lecturas graduadas en inglés » Nivel 2 » Tiffany and Max Investigate
Tiffany and Max Investigate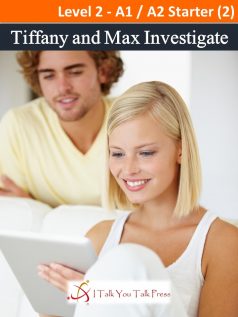 Tiffany is a student. One day, she is in the forest with her boyfriend Max. She sees a dead body in the river. Or does she?
   When she goes back with Max to look at the body, there is nothing there. Max believes Tiffany's story, but the policeman doesn't.
   The two young people try to find out the truth. Max asks a friend to help them.
   Will they be successful? Maybe it is dangerous to investigate the strange story of a missing man and the disappearing body.