Lecturas graduadas en inglés
Inicio » Lecturas graduadas en inglés » Nivel 1 » The Christmas Present
The Christmas Present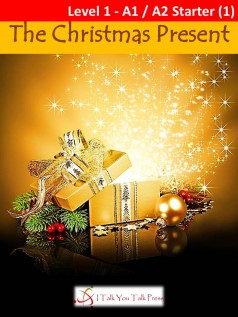 (For children and adults)
Kevin loves Christmas. Every year, the people in Kevin's street put up Christmas trees and they put Christmas lights on their houses.
But this year, one house in his street is dark and sad. Mr Evans has decided to cancel Christmas.
"Cancel Christmas? You can't cancel Christmas!" says Kevin.
Kevin wants Mr Evans to feel happy, so he makes a plan to bring some magic into his life.