Lecturas graduadas en inglés
Inicio » Lecturas graduadas en inglés » Nivel 3 » I'm Late!
I'm Late!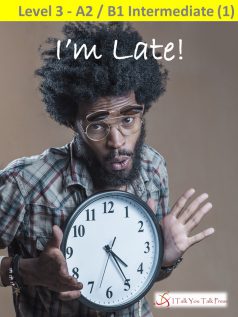 Five short stories about ordinary people who risk being late for important events.
  A gymnastics team is on its way to a competition, but things go wrong. Will the team arrive on time? And will the girls be able to compete?
  Damian has an important exam, but he makes a mistake on the way to the testing centre. Can he get there on time? There is only one way to get there, but it is very expensive.
  Bevan is forgetful and always late. His wife tells him not to be late for her sister's wedding, but Bevan cannot change his character easily. Can he get to the wedding on time? Or will he miss it and make his wife angry?
  Enjoy these and two more stories!