Lecturas graduadas en inglés
Inicio » Lecturas graduadas en inglés » Nivel 3 » Enjoy Your Business Trip
Enjoy Your Business Trip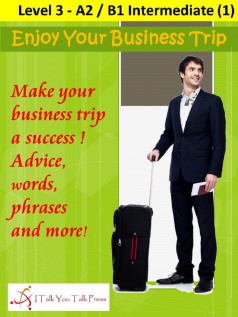 So, you are going on a business trip! Of course, you must be very excited. It will be a great experience.
But perhaps you are also a little nervous. Perhaps you are worried about communicating with the people in the office. Will you be able to express yourself? Will you be able to communicate smoothly? If you are worried about these things, this book is for you. 
In this book we give you advice, and many example sentences and conversations, to help you communicate smoothly and enjoy your business trip!