Home » English Graded Readers » Level 3 » Who is Holly?
Who is Holly?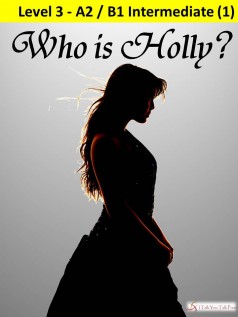 Our first book featuring the detectives Jed and Glenda!
The woman was young. She was wearing a beautiful dress. She looked like a sleeping princess, but she was lying in a dark, narrow street. And she was dead.
Jed and Glenda must find the killer, but first, they must find out who the dead woman really is. Her name is Holly…or is it? And why doesn't her father want to talk to the detectives? As Jed and Glenda investigate, they find some dark secrets from the past…