Home » English Graded Readers » Level 3 » The Curse
The Curse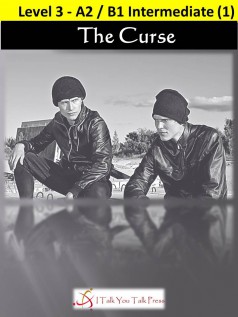 Billy and Joey are art thieves. They steal paintings from museums and castles.
Mr. Sweeney, a rich art collector, asks Billy and Joey to steal the famous painting "The Girl in the Blue Dress."
If they steal it for him, he will give them a million pounds.
Billy is excited. He wants to steal the painting because he wants the money.
Joey is not so sure. People say there is a curse on the painting.
The painting has been stolen four times before. And every time, the thief has died…