Home » English Graded Readers » Level 3 » Let's Do It!
Let's Do It!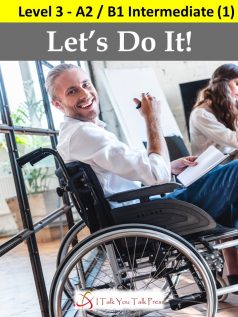 Sometimes people with disabilities have trouble finding jobs. Mike and his friends were lucky. For ten years they had a job at Sunrise. When the government decides to close Sunrise, they lose their jobs.
Mike sees an opportunity. Five Sunrise workers start a new company together. It is a big success. But not everyone is happy. Someone wants to close the business down. Can Mike and his co-workers save their business and become successful again?