Home » English Graded Readers » Level 2 » Men's Konkatsu Tales
Men's Konkatsu Tales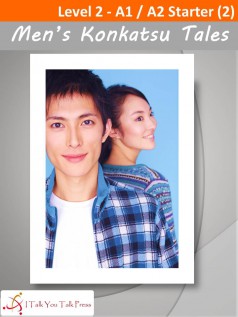 Konkatsu is a Japanese word. It means "searching for a husband/wife".
There are eight true stories in this book.
Eight Japanese men talk about their experiences when dating and searching for a wife in Japan.
One man had a traditional marriage introduction and met the woman of his dreams. Another man met his future wife at a singles party. Some other men are not so lucky. One man has been to many parties, but he has not found a woman he likes. Another man enjoys his single life. He doesn't want to get married, but he is feeling pressure from his family.
Enjoy reading the men's stories as they go on dates and search for love in Japan.