Home » English Graded Readers » Level 2 » Women's Konkatsu Tales
Women's Konkatsu Tales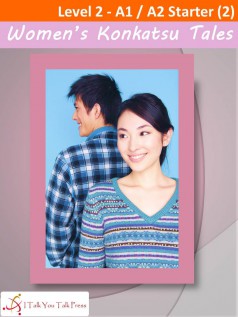 Konkatsu is a Japanese word. It means "searching for a husband/wife."
 There are eight true stories in this book. Eight Japanese women talk about their experiences when dating and searching for a husband in Japan.
One woman met her future husband online through an online dating site. Another woman was not so lucky. She met a man online, but he was not the man of her dreams. One woman met a nice guy at a singles party. There was just one problem. He liked her friend! Another woman finds love in the office.
Enjoy reading the women's stories as they go on dates and search for love in Japan.