Home » English Graded Readers » Level 2 » The Secret Door
The Secret Door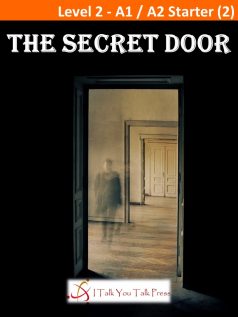 Ella and Mike were teenagers. They moved into a big old house in London with their parents. They liked the house, but the neighbours told them there was something strange about it.
The family had no problems but then, one night when Ella and Mike were home alone, everything changed.
The lights turned on and off. They felt a cold wind. Then, they found a secret door and heard a man's voice. What happens when they go through the secret door? Can they solve the mystery of the house?