Home » English Graded Readers » Level 2 » The School on Bolt Street
The School on Bolt Street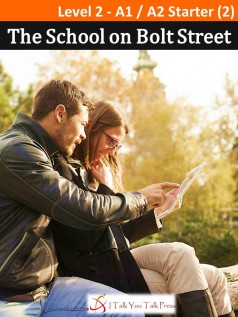 Rita is going to study at a language school in London. The teacher will meet her at Heathrow Airport and take her to the school.
But when she arrives at Heathrow Airport, the teacher is not there.
She goes to the school by taxi, but the school is closed…
A few minutes later, another student comes. His name is Valdis.
He sent all his money to the school for lessons. Where is the teacher? Why is the school closed?
Can Rita and Valdis get their money back? 
Danger is waiting for them when they try to find the answers.